Conspiracy of Faith
Fighting for Justice
after child abuse

Graham Wilmer
---
INTRODUCTION

This web site explains the background to my book Conspiracy of Faith - Fighting for Justice after Child Abuse. It contains the letters, documents and witness statements that are mentioned in the book. I have created this web site as a resource to help inform those who want to understand more about the nature of childhood sexual abuse, the damage it causes and the difficulties involved in prosecuting child sex offenders.


I was born in Bedford, England on 20th October 1951. Three years later, my parents moved to Pyrford in Surrey, where I grew up with my four sisters. I went to Pyrford Primary school, where I was very happy and did well. In September 1963, aged eleven, I went to the Salesian College in Chertsey, Surrey, an independent Catholic school for boys. For the next three years, I enjoyed school, made good friends and continued to do well academically.
Then, in September 1966, a new teacher joined the school. Hubert Madley. Within a few weeks, he began to be very friendly to me, taking me home after school and working his way into my family. Then it began, and for the next two years he sexually abused me as often as he could and wherever he could.
In February 1968, following the tragic death of my closest friend, Martin Allen, I went to confession and told my housemaster, Fr Madden, what Madley was doing to me. Fr Madden then told the headmaster, Fr O'Shea, who informed the Rector, Fr Gaffney and the Provincial Superior - Fr George Williams.
But, instead of helping me, they swore me to silence and moved Madley to the Salesian College in Battersea to protect him and the school's name. I was left to fend for myself, without any support from the school. Neither my parents nor the police were told. I failed all my exams and was thrown out of the school.


Hugh Madley - Photo taken at Salesian College Chertsey - 1967


Fr 'Jock' Madden SDB - Photo taken at Salesian College Chertsey - 1967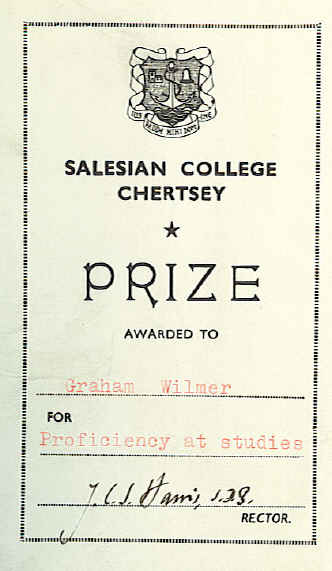 This award, made to me by the Rector, Fr Harris, in 1965, shows that I was progressing well with my school life, prior to the arrival of Hubert Madley. Within a year, my progress had begun to decline rapidly, as this odeous child abuser systematically destroyed my world.

Hugh Madley - Photo taken at Salesian College Battersea- 1982. He continued to abuse boys at Battersea, despite the 'close observation' he was supposed to be under by the Headteacher, Fr Blackburn.
The impact of the sexual trauma I had suffered was compounded by the betrayal of the Salesian priests, after I had gone to them for help, a combination which created deep- seated psychological issues within me that would continue to damage me for years to come. This damage manifested itself in different ways as I developed a range of harmful behaviours as 'coping mechanisms', in order to survive, including alcohol abuse, self-harm and sex addiction.
I found it difficult to settle and was incapable of forming lasting relationships. I tried to pretend that it had never happened by burying the memories deep in my mind, and for the next 30 or so years, I stumbled on through life, but the legacy of guilt, confusion and anger was never far from the surface.
Then, in 1995, the hidden memories began to re-emerge. A trickle at first, then more, and more, each time becoming sharper in focus and more detailed. They pervaded my mind during every moment of every day, and haunted my dreams at night. Eventually, at the beginning of 1997, I broke down, unable to cope with the force of these awful images, which totally overwhelmed me and took me to the brink of self-destruction. I was lucky though, I had someone who stood by me. She looked after me while I tried to find the support and counselling that I needed, and, eventually, I began to recover.
During my treatment, I was advised by my counsellor to tell the police about what had happened to me, so, in November 1999, I made a full statement to Surrey Police who launched an investigation. In April 2000, Madley was arrested, but he denied that anything had gone on between us. Fr O'Shea also denied knowing anything about it, and, based on their denials, the CPS decided not to prosecute due to lack of evidence, even though the police had not even interviewed Fr Williams by the time they made that decision.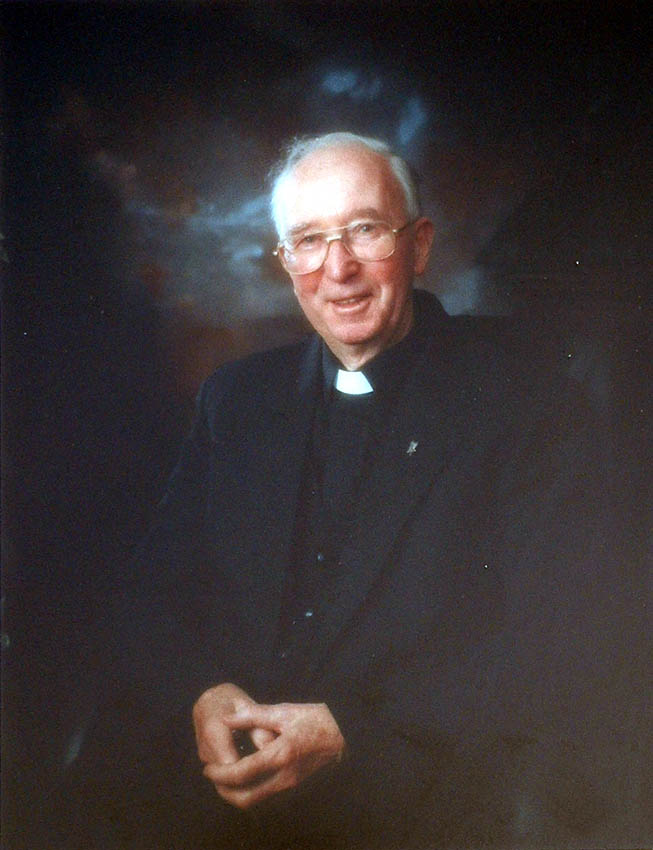 Fr Edward Joseph O'Shea SDB
Headmaster Salesian College Chertsey
1967 - 1977

This is what Fr O'Shea told Surrey Police in an interview on March 27th 2000.

"I became the Headteacher at Salesian College, Highfield Road, Chertsey Surrey in September 1967. I remained at the school for ten years until I left in 1977. I have been asked by the police if I recall a boy named Graham Wilmer coming to me and making an allegation of sexual abuse against a teacher called Hugh Madley. I do not recall any allegation of this kind being made. I am sure that if it had been I would remember."
Despite this,
I was not prepared to give up, so,
In October 2000, I informed the Salesians that I intended to start civil proceedings against them They responded by offering to mediate with me, although they continued to deny having any knowledge of what I had happened, saying that it would be far less painful and much quicker to mediate, rather than go through the courts. I agreed, and they began conducting their own internal investigation in preparation for the mediation.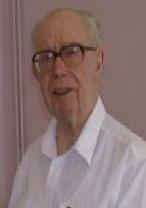 Fr George Williams SDB
Provincial Superior of the Salesians in the UK in 1968 This photo was taken at Bolton in 2002.

Although primary witnesses, neither  Madley nor Fr George Williams were interviewed during the Salesian's 'thorough' investigation, yet, the lawyers acting for the Salesians responded to me in Feb 2001, saying:

''SDB have conducted a thorough investigation into the allegations you have made, and there is no evidence to support your claims. The Salesian Order know nothing about this matter''

This is me at school in 1965

The mediation took place in February 2001, at which the Salesians continued to deny having ever had any knowledge of what I was claiming. However, they offered me £20,000, on the understanding that I would not sue them or Madley, nor would I say anything about the matter ever again.
I took the money, but I did not stay quiet. Instead, I began my own investigation, using some of the money to fund it. The breakthrough came In April 2004, after I tracked Madley down and told him that I intended to bring a private criminal prosecution against him.
This time, instead of denying everything, he wrote me a series of letters asking me to forgive him, and he had numerous telephone conversations with my friend David Williams, in which he confessed everything he had done to me. He also disclosed the full nature of the conspiracy the Provincial, Fr George Williams, had cooked up with him in 1968 to keep the lid on everything.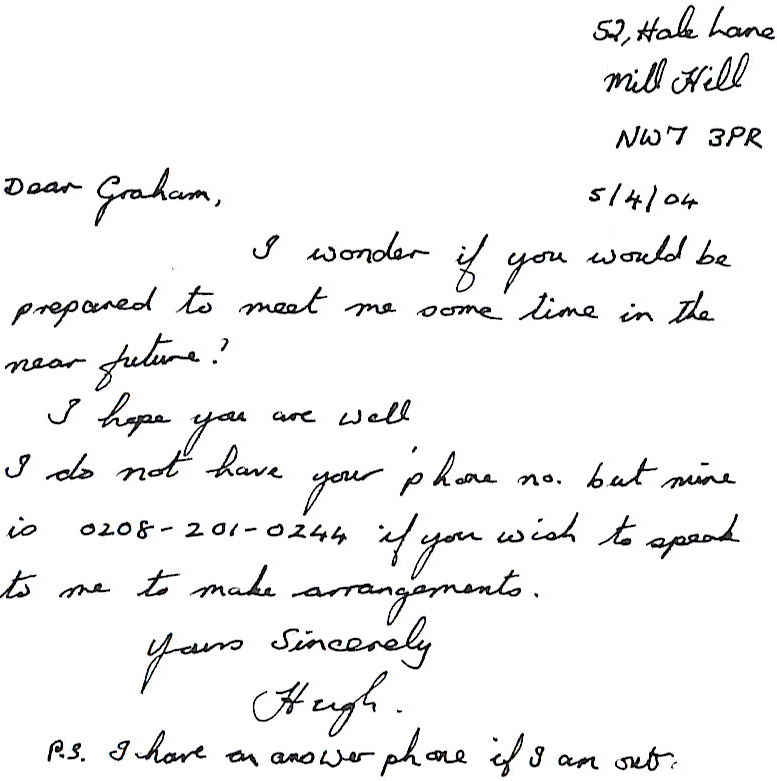 Madley's first letter to me - April 4th 2004.
---
This is part of what Madley wrote on 5th August 2004 to the Salesian's lawyers, because they were still claiming that they knew nothing about the matter. The full text is contained in the section 'Written Evidence,' which you can read by clicking on the button on the left.

"Not long after this, Graham informed me he had told the Salesians about us. Although I told Graham at the time that I would deny it, I did in fact go to see Fr Gaffney, the Rector, and confessed to him what I had done.
He asked me to resign, which I did. He said at the time that he would see Fr O'Shea the following morning and tell him that I had resigned. Fr Gaffney asked me to promise him that I would never offend against a child again, and I made him that promise.
Some time afterwards, I can't recall exactly how long it was, Fr Gaffney died, and at his funeral, Fr Williams told me that he knew what had happened and he wanted to hear it from me. I told him the full story and he asked me why I had done it. I told him that on the first occasion, I was unable to control my feelings for Graham. He said he could accept that on the first occasion, but he asked me about the subsequent times and I had no answer for that.
Fr Williams asked me what I was doing for the future following my resignation. I told him that I had applied for a couple of posts, but had not been successful. He told me that there was a teaching post vacant at Battersea and that were I to apply for it, he would not stand in my way. He said that he would arrange an interview for me. He also asked me to repeat to him the promise I had made to Fr Gaffney, which I did.
I applied for the post and was appointed following the interview. Fr Foley, the head teacher at Battersea, told me that I was to be supervised and that I was not to have contact with any boy on a one-to-one basis. The rest is history."

Surrey police decided that these letters, together with the phone calls, which David had taped, contained enough information to enable them to launch a new investigation, so, Madley was arrested again on October 17th 2004, at his home in North London, and taken to Collingwood police station, where he was interviewed under caution. Madley was subsequently charged with buggery and indecent assault, under the Sexual Offences Act 1963, and sent for trial in December 2005.
The full story of what happened to me, and the struggles I endured in my quest for justice, is told in my book 'Conspiracy of Faith', which was published by Lutterworth Press on 22 February 2007. Since then, allegations of sexual abuse have emerged aginst Fr George Williams, spanning decades and involving pupils at Shrigley Hall, the former Salesian Missionery College in Macelsfield, Cheshire. These alleagtions have been brought into the public domain by a former Salesian Priest, and are outlined in an open latter, published by the former priest on 23 August 2007 (click 'Read my Blog' on the left). These new allegations were investigated by Greater Manchester Police, together with Bolton Social Services. Following the investigation, Bolton police gave me the following statement:


Mr WILMER.
Regarding your allegation of sexual abuse at the hands of Fr George WILLIAMS. The matter was jointly investigated by the Child Protection Unit at Bolton and Bolton Social Services. All the information raised in your complaint has been passed to DC Mike HOBBS from Surrey Police, by DC PARKER of our unit. The reason for this was that the historical offences you outlined in your complaint were committed in the Surrey area. The Salesian College has been visited and Fr Michael WINSTANLEY is aware of the allegations. Fr WILLIAMS is now house bound and has no contact with any vulnerable persons, and he is deemed currently not to be a danger to children. In respect of the Police at Bolton there are no further lines of enquiry to pursue.
Regards.

Keith Isherwood
Detective Sergeant
PPIU
Child Protection Unit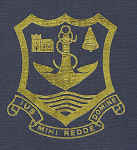 This my school badge, which I wore with pride for the first three years of school, thereafter it became a symbol of injustice, betrayal and abuse.